Awards
DATE :
03/03/2018
REGION :
Lebanon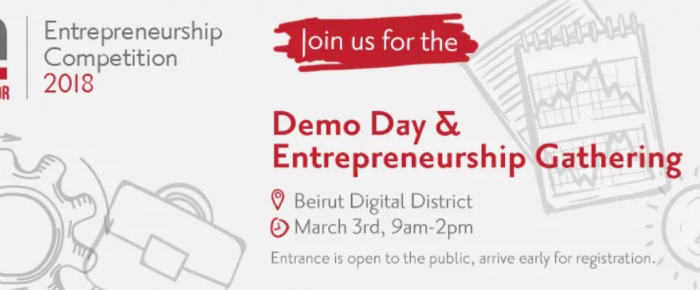 Attend the Jusoor Entrepreneurship Competition 2018
Attend the event and arrive early for registration! FREE
Description:
After a ten day training bootcamp that is held in Beirut, the Jusoor Entrepreneurship competition concludes with a final demo day and a gathering to be held at Beirut Digital District. The final event will take place on March 3 and is open to the public to attend and view the pitches live. The final 3 winners will be selected by a panel of judges and nominated to win the financial prizes of $10K for the 1st place, $7K for 2nd place, and $5K for 3rd place winners.
The competition also focuses on driving female lead startups to participate in addition to young and ambitious Syrians that have become recently displaced and are settling into their host countries around the world.
The Demo Day will host a number of local and international trainers and mentors in addition to many regional and international business accelerator and incubator executives.
March 3rd, 2018
From 9am to 2pm
BDD – Bechara El Khouri
Beirut, Lebanon
Application Process
Apply online through the given link.