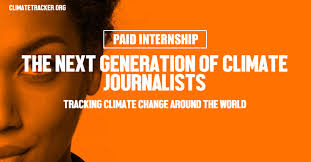 CLIMATE PRESS PROGRAM IN TUNISIA
Apply here
Deadline: 4th May 2018
Description
The Arab region is one of the most affected areas of climate change, where climate change threatens the future of many countries, including Tunisia. Studies have shown that climate change affects the health of the population in Tunisia, leads to instability in the level of rainfall and affects the economy and tourism, and some Tunisian cities are threatened to sink completely. Despite all these damage, however, the level of environmental awareness in Tunisia remains low and the coverage rate is still low. The media does not care about this issue and is classified as a non-essential problem.
Climate Trader believes that in order to raise environmental awareness there must be a public debate in the media in the country. This is why Climate Traker has launched a special program for Tunisia this year to train a group of journalists on the basics of climate journalism and enable them to write about environmental topics and reports in a way that can contribute to raising awareness and influencing the climate policies of the government positively.
How did you participate in the competition?
In case you wish to participate in the competition, all you have to do is write one article on four topics and publish it in a media outlet in Tunisia or in the Arab region. After the article is published, you must share the link with us through our online application. We will share and evaluate your article and share some tips with you.
What are the contest topics?
How effective is climate policy in Tunisia? –
The Future of Renewable Energy in Tunisia How can Tunisia ensure the success of energy programs? –
Climate Change in Tunisia: Problems and Solutions? –
The steps that have been taken in Tunisia on the way to respond to the Millennium Development Goals of the United Nations in relation to the climate are sufficient or are still far from achieving what is required?
What will the winners win?
The best group of writers will receive a seven-month training course where they will be trained in various journalistic skills and provided with a monthly salary. The best participant in the group will also receive a paid grant to attend the International Climate Summit in Poland this year.
For information how to apply, please click here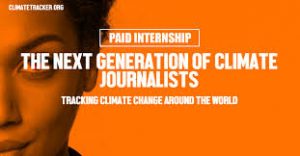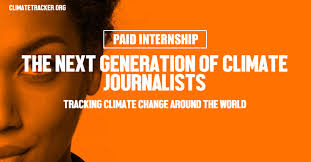 Application Process
Apply online through the given link.