Awards
DATE :
03/04/2019
REGION :
Sweden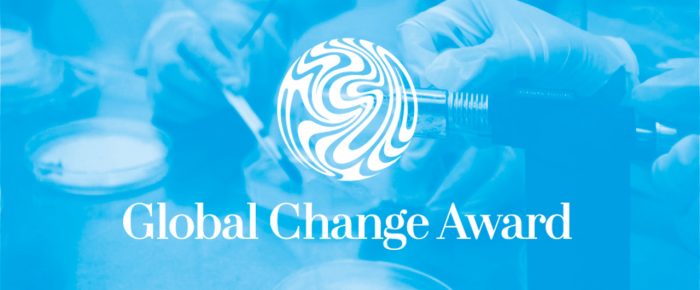 Global Change Award 2019
Do you have an innovative idea to make the fashion industry more sustainable? Apply for the Global Change Award.
Established by the H&M Foundation, the prize provides funding and coaching to sustainable innovations which are still in their early stage.The Global Change Award is one of the world's leading challenges for early stage innovation, and the largest initiative of its kind in the fashion industry. It was initiated to accelerate the shift from a linear to a circular fashion industry, to protect the planet and our living conditions.
Awards:
Share a grant of €1 million to develop their ideas.
Access to the one year long tailor-made Innovation Accelerator Program, provided by H&M Foundation, Accenture and KTH Royal Institute of Technology in Stockholm. The accelerator includes immersion weeks in Stockholm, New York and Hong Kong.
Global recognition and validation.
The winners are revealed in April 2019 at a Grand Award Ceremony in Stockholm, Sweden.
Eligible Criteria:
The challenge is open to any individual and groups of up to 4 people over 18 years of age anywhere in the world. It is also open for institutions, organizations and social business.
Early Bird Competition:
Anyone who applies within the first half of the application period will automatically have the chance of winning our Early Bird competition. Apply between August 29, 2018 (07:00 GMT) – September 21, 2018 (23:00 GMT) for your chance to be an Early Bird.
The Early Bird winner will be invited to join the five winners of the Global Change Award in one of the trips which is part of their one-year Innovation Accelerator. The trip offers exclusive industry insight as well as opportunities to network and learn more about circularity and the fashion value chain.
Applying as an Early Bird does not affect your chances of winning the Global Change Award.
Neither the H&M Foundation nor H&M group will take any equity or intellectual property rights in the innovations.
Read more details here.
Terms and conditions are available here.
Apply here before October 17, 2018.
Application Process
Apply online through the given link.