Awards
DATE :
08/04/2019
REGION :
China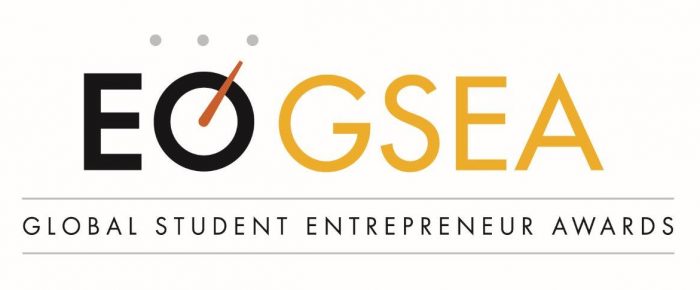 Global Student Entrepreneur Awards
The Global Student Entrepreneur Awards (GSEA)  is the premier global competition for students who own and operate a business while attending college or university.
Nominees compete against their peers from around the world in a series of local and/or national competitions in hopes to qualify for GSEA Finals.
EO GSEA supports student entrepreneurs who require much needed mentorship, recognition and connections to take their businesses to the next level of success. EO GSEA aims to empower student entrepreneurs to become the world's most influential change makers and to give them the opportunity to accelerate their success, challenge the status quo, connect to an instrumental peer group and make the greatest impact possible in their community.
Timeline
– Qualifying competitions take place throughout the calendar year and are held in cities and countries worldwide. Check here to see the available competitions in your country;
– The local chapters of the Entrepreneurs' Organization (EO) will host live competitions at the local and/or national level, which will serve as a qualifying event for GSEA Finals in April 2019, hosted in Macau, China;
– Deadline: October 19, 2018
Eligibility Criteria
Undergraduate and graduate* college/university students who own and operate a business for at least six months are eligible to compete.
Precisely,
– You must be enrolled for the current academic year in a university/college as an undergraduate or graduate* student at the time of application. Full-time enrollment is not required; part-time enrollment is acceptable.
– You must be the owner, founder or controlling shareholder of your company and principally responsible for its operation. Each company can be represented by only one owner/co-founder.
– Your business must have been in operation for at least six consecutive months prior to the application.
– Your business must have generated US $500 or received US $1000 in investments at the time of application.
– You should not have been one of the top seven finalists from any previous year's GSEA Global Finals Competition.
. The age cap for participation is 30 years of age.
Prizes
Prizes are generally a combination of cash and business services, and will vary by location.
At the Global Finals, students compete for a prize package of US$20,000 in cash and a total value of over $40,000, which includes a travel/lodging expense paid trip to compete in the Global Finals. Second place will receive US$10,000 and third place will receive US$5,000.
Additional awards are given at the Global Finals for Social Impact, Innovation, and Lessons from the Edge.
Moreover, the Global Student Entrepreneur Awards will help student business owners by providing them with:
– Access to successful entrepreneurs. Feedback. Mentorship.
– Refined elevator pitches. Going head to head with other business owners and answering tough questions about their business to our judges helps competitors improve their pitch skills and enhance their ability to communicate the value proposition of their business.
– Expanded networks. Competitors will meet other student entrepreneurs from around the world, as well as Entrepreneurs' Organization (EO) members and our honored guests.
– Media Exposure. Competitors will receive local and national media attention for themselves and their business.
Apply here.
Application Process
Apply online through the given link.