Confrence
DATE :
24 June 2018
REGION :
Taiwan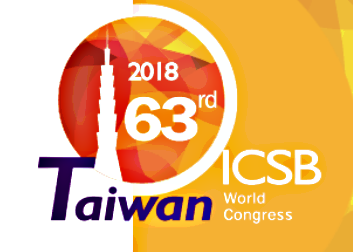 2018 ICSB World Congress in Taiwan
Register HERE
Description:
The International Council for Small Business (ICSB) is a non-profit organization devoted to continuing management education for entrepreneurs and small business.
Founded in 1955, the International Council for Small Business (ICSB) was the first international membership organization to promote the growth and development of small businesses worldwide. The organization brings together educators, researchers, policy-makers and practitioners from around the world to share knowledge and expertise in their respective fields.
The theme of the 2018 Congress is "Reshaping the World through Innovative SMEs," which will address the innovations created by SMEs is a driving force for a better world. In response to the advent of the era of ABC (AI, Big Data and Cloud), value-added technologies enable the diverse capabilities and cultures converged at SMEs in a wide variety of industries to accelerate the realization of innovations and change the next generation with innovative values.
The 2018 ICSB World Congress will be a great conference for sharing the latest insights of SMEs' world-changing thoughts and entrepreneurs' global contributions.
Travel and accomodations:
Taipei New Horizon (Main Congress Venue)
Address: No.88, Yanchang Road, Xinyi District, Taipei
About the Venue: Opened in the summer of 2013, the Taipei New Horizon is located north of the Songshan Cultural & Creative Park. The 14-floor building, designed by Japanese architect Toyo Ito, offers a diverse range of activity spaces including a cultural plaza, meeting rooms and a ball room. Taipei New Horizon strives to further strengthen the status of the Park as a creative design and exhibition hub.
Hotels information HERE
Application Process
Apply online through the given link.