Confrence
DATE :

REGION :
Greece

Capacity Building Days 2019 in Greece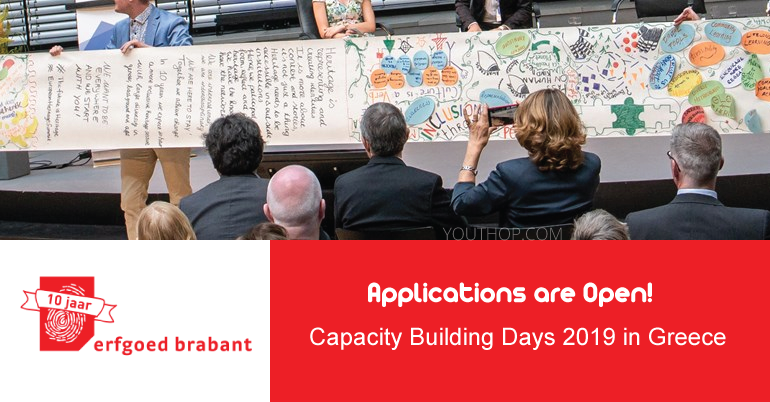 Europa Nostra, Erfgoed Brabant and Erfgoed Gelderland (NL) are now joining forces in organising a working conference: The Capacity Building Days on youth participation in European heritage management.The conference will offer a programme focused on intergenerational exchange and ways to improve opportunities for young people who are active in the European heritage field.
The Capacity Building Days 2019 will take place in Athens, Greece, from June 17 – 20. The programme will include local case-studies, excursions and debate sessions and will focus on themes such as:
Urban or rural heritage-led revitalisation
Heritage & civic activism
Social inclusion through heritage management
Heritage and well-being
During the programme, we will explore ways to strengthen a Europe-wide network of young heritage professionals, students and volunteers.
Elegibility
– They're looking for young people working in the heritage management sector in Europe, either on a professional or voluntary basis
– Age: 18-32 years old
– Nationality: EU / wider Europe, or European residents with a clear connection to the European heritage management practice.
– Available for the entirety of the conference: 17 – 20 June 2019
APPLICATION PROCESS
–> Sending your CV and motivation letter to thefutureisheritage@erfgoedbrabant.nl
https://www.erfgoedbrabant.nl/projecten/capacity-building-days-2019-the-future-is-heritage/
Application Process
Apply online through the given link.