Confrence
DATE :
14 October 2018
REGION :
United Arab Emirates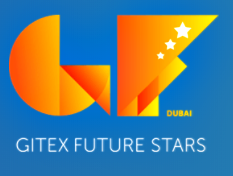 GITEX FUTURE STARS Conference Dubai 2018-Book your POD
Book your POD exhibit at the Conference HERE
If you only want to attend and buy tickets for the event HERE
Description:
THE LARGEST & THE MOST GLOBAL STARTUP EVENT IN THE MIDDLE EAST, AFRICA & SOUTH EAST ASIA:
Young and thriving startup community? Check. Mingling with mega-fund investors and Silicon Valley VCs? Check. A booming tech-buying base fuelled by the region's #1 tech event, GITEX Tech Week, happening next door? Check. A future-driven, innovator-friendly region? Check.
GITEX Future Stars has it all covered when it comes to giving startups a global stage to shine and prepping today's industries for the future. This is where the world's most imaginative ideas are seen live in action, where technologies like blockchain and AI go beyond being buzzwords to become business realities, and where industries evolve in real-time. This is where the hype gets real. Believe it, live it at GITEX Future Stars 2018.
What's in the POD:
The self-contained pods are beautifully designed to use minimal space effectively. With built in furniture, high-impact display signs, concealed tables in a modern design.
Note: Only exhibiting startups can fully leverage all of the features of GITEX Future Stars such as the GITEX Supernova Competition, Innovation Cups, Meetings & Mentorship Programmes, and much more.
All basic pods come with the following:
Furniture, lighting, electrics, carpet, signage, branding space & Wi-Fi.
Marketing power pack which includes all of our promo essentials.
Your online exhibitor profile to tell the world about your business.
For pricing details email: futurestarssales@dwtc.com
Application Process
Apply online through the given link.