Confrence
DATE :
12 August 2018
REGION :
Sudan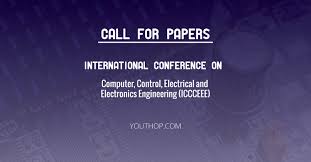 International Conference on Computer, Control, Electrical and Electronics Engineering (ICCCEEE)
Apply here
Deadline: 30th April 2018
Description
The ICCCEEE18 will be organized by the University of Gezira in August in Khartoum, Sudan. The ICCCEEE18 is technically co-sponsored by IEEE, IEEE Region 8 (Europe, Middle East and Africa) and IEEE Sudan subsection. The Conference proceedings, containing presented papers at the Conference, will be submitted for indexing to the IEEE Xplore® Digital Library registered under IEEE Conference Record #43771.
Benefits
The accepted papers that will be presented during the conference will have an opportunity to be published in the IEEEXplore magazine.
Eligibilities
All researchers are eligible to apply.
Make sure that your paper follows the IEEE standards.
No age limits
Eligible Regions: Open for All
For more info, click
here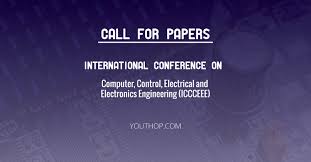 Application Process
Apply online through the given link.