Confrence
DATE :

REGION :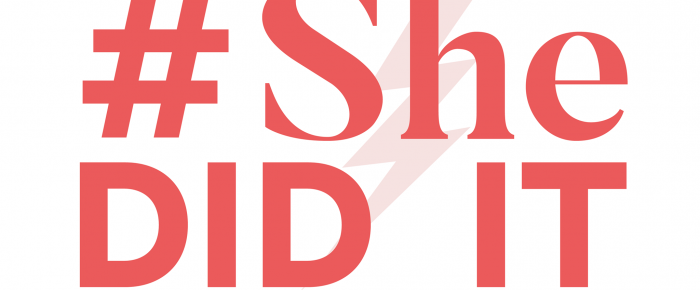 Living Library: Experts Speaking Out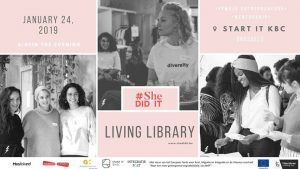 She DID IT (focused on empowering women with various roots who want to go for their own project) is hosting an event on the 24th of January where you will have the opportunity to meet 3 experts who will mentor you in specific topics such as #empowerment and #representation. To get to know them better visit www.shedidit.be
FREE — REGISTER VIA LINK TICKETS https://www.facebook.com/events/481819512336056/
Besides tips and tricks, the women also share concrete tools based on their expertise. Here you have the opportunity to ask your practical questions, get real-life examples and tips from professionals in smaller groups. As always, the vibe is good! In addition to a snack and a drink, we also have a special act.
Would you like to know all about that one topic but are you already fascinated by the next? Lack of time or a bit disappointed by the lack of concrete responses to your questions? This is why #SheDIDIT brings a living library to you! This event is in English.
Get to know women in business at this mentor moment, and get inspired!
PROGRAM:
18.45 Welcoming participants
19.00 Opening word KBC Start it & #SheDIDIT
19.15 Expertes speaking out under the guidance of moderator Aimée Mukunde
20.10 Special act
20.30 Deep dive
21.30 Network moment
22.00 End
Experts:
– Christelle Pandanzyla is a world citizen and a true believer in the richness that our diversity brings with it. In professional life, she is editor-in-chief of the magazine 'Just follow me', leads the network organisation 'Roots Events' and is among others the inspirer of 'Afro'péros'.
In her initiatives she tries to empower different people, cultures and communities and strengthens talents from all over the world.
– Cheryl Miller, one of our 7 faces, is the founder and Executive Director of the Brussels Digital Leadership Institute. DLI empowers girls and women to participate in ESTEAM studies (Entrepreneurship, Science, Technology, Engineering, Arts and Mathematics) to achieve an inclusive digital transformation. Come and listen to how Cheryl empowers!
– Manon Acke, is a true rebel with a cause! She is the founder of Two is a Crowd, a positive purpose PR & communication agency, so the wizard on imaging!
The conversation is moderated by Aimée Mukunde. Her last name means 'let me love her' in Kinyarwanda. As a person she is a host and former editor of the Flemish national radio, MNM. Motto; No one is you and that is your power.
Application Process
Apply online through the given link.