Confrence
DATE :
7 March 2018
REGION :
Bahrain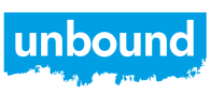 Unbound Festival Bahrain 2018
Buy tickets HERE
Description:
On March 7-8, unbound brings its innovation festival to Bahrain, celebrating The Kingdom's commitment to fuelling a digital future for the MENA region. The event will be held at the Bahrain International Circuit.
unbound Bahrain will attract and bridge the gap between 1,000 startups, investors and businesses, who will travel to Bahrain International Circuit to hear from 50+ influential speakers, uncover pioneering ideas and take part in immersive brand experiences, hackathons, startup battles and networking sessions.
By connecting brands and corporates with disruptive technology, products and services, unbound helps organisations innovate, remain competitive and grow. unbound festivals are specifically designed to connect brands and corporations with start-ups and the cutting edge technology that they offer. More than that, organisations use unbound festivals to build their own platforms, connect with key audience members, and deliver their strategic objectives. For start-ups, unbound festivals are the opportunity to meet individuals crucial to their future success: investors, clients and partners.
Application Process
Apply online through the given link.