Confrence
DATE :
8 October 2018
REGION :
Belgium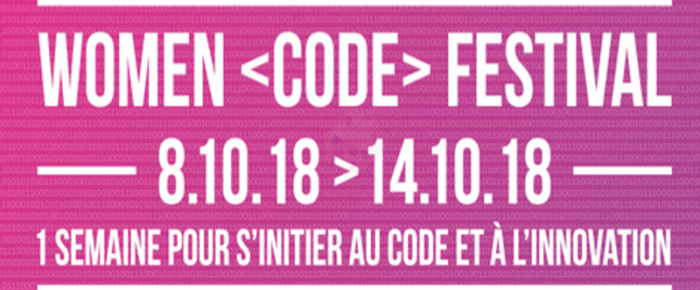 Women Code Festival 2018 – Grand Opening (Free event)
One week to discover the coding world and innovation sector !
The 4th industrial revolution is a great opportunity to change the world, restore a new society based on gender equity and a vector of human development. However, women still missing from this new sector industry.
That's why Women in Tech launched in 2017 the Women Code Festival.
The purpose of the Festival is to promote coding and digital sector to women but also giving them the opportunity to access freely to initiations, workshops, debates and other activities.
During this 2018 edition, more than 20 activities during the week will be proposed to young girls and women in every part of Brussels by our partners.
You can apply here.
Application Process
Apply online through the given link.