Stories of Fuckupreneurs
February 21, 2019 @ 8:00 pm

-

11:00 pm

CET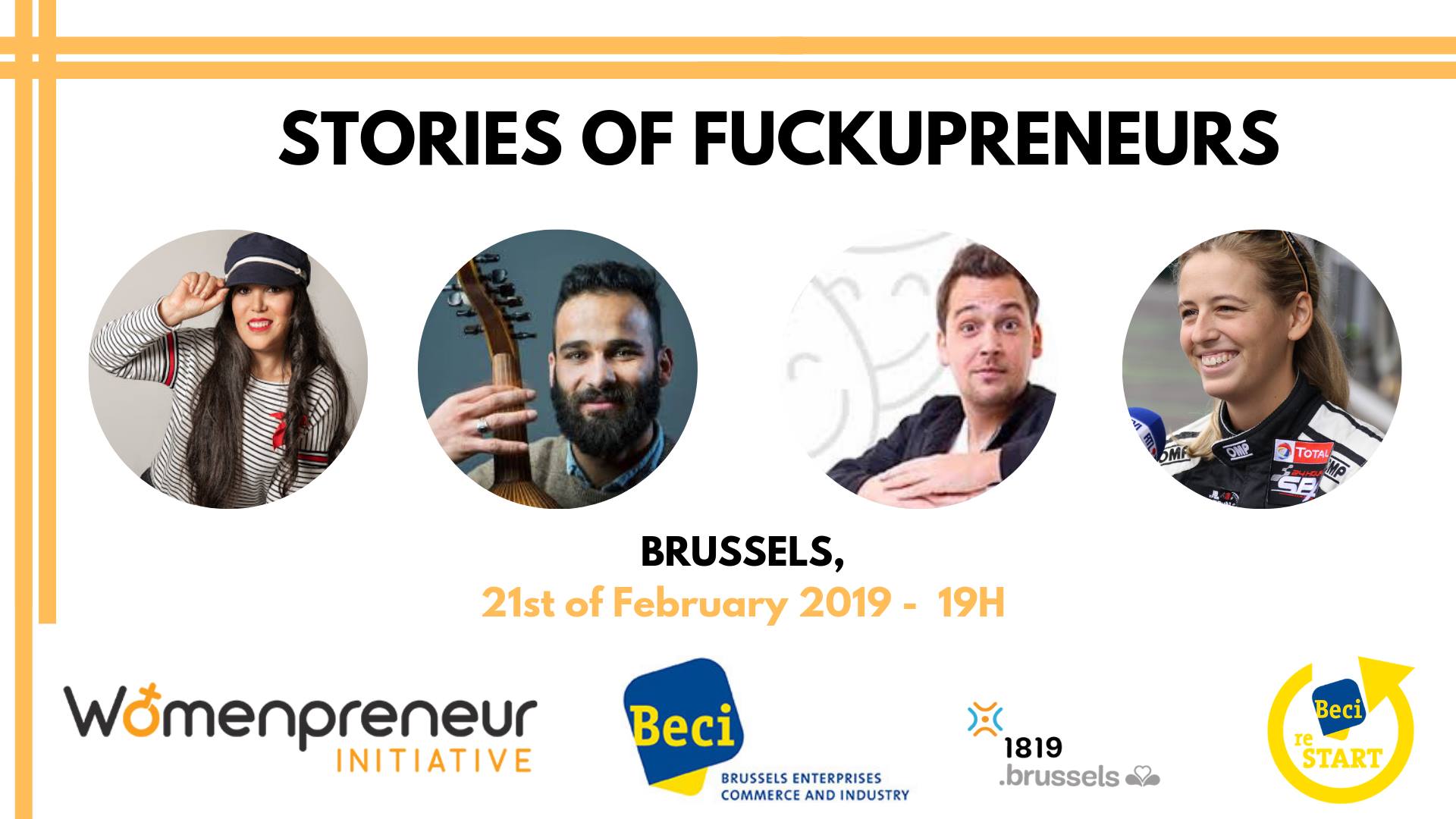 ENG
Not every business gets off the ground; sometimes, entrepreneurs make a blunder. But the greatest lessons come from your mistakes, or even better: from others' mistakes! During this event, four entrepreneurs will honestly share their biggest professional failure: what they were working on, what went wrong and what they learnt.
Before embarking on a new entrepreneurship adventure, embrace both success and failure as part of your journey. Failures may happen, but they can also lead to new accomplishments.
**The event is free for students and BECI members – to register please send an email to info@womenpreneur-initiative.com **
FR
Parfois, les entrepreneurs font une gaffe. Les plus grandes leçons viennent de vos erreurs, ou encore mieux: les erreurs des autres !
Dans cet événement, quatre entrepreneurs partageront leur plus grand échec professionnel : ce qui a mal tourné? et ce qu'ils ont appris? Est-ce que nous échouons?
Avant de vous lancer dans une aventure d'entrepreneuriat, embrassez à la fois le succès et l'échec. Les échecs peuvent vous mener à de nouvelles réussites.
**Les inscriptions pour les membres de BECI seront gratuites, pour vous inscrire, veuillez envoyer un email à info@womenpreneur-initiative.com **
19h00-19h15: Registration
19h15-19h30: Welcome & Introduction
19h30-19h45: Davy Courteaux, Host at Fun Radio
19h45-20h00:
Sarah Bovy Racing Driver
, Youngest Racing Driver in Belgium
20h00-20h15: Musical performance
20:15-20h30:
Hussein Rassim
, Iraqi Musician
20h30-20h45: Doa Majouli Marketing Entrepreneur
20h45-21h00: Q&A
21h00-22h00: Reception & Networking
*The event will be held in French & English*