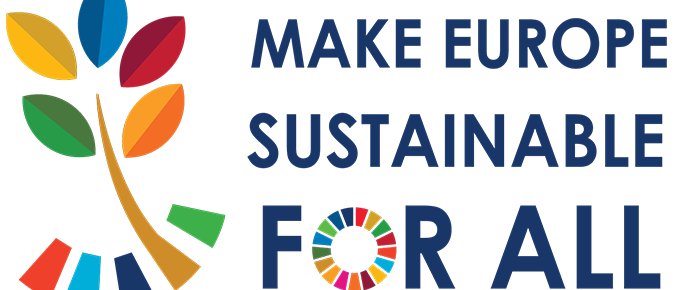 Make Europe Sustainable For All Grant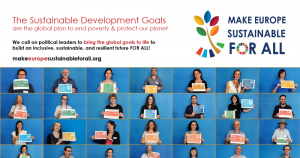 Make Europe Sustainable For All is a 3-year cross-sectoral project run by 25 partners from across Europe. Its aim is to promote ambitious implementation of the world's crisis plan – the 17 UN Sustainable Development Goals (SDGs) – by and in the EU. The project aims to strengthen civil society networks working on SDG implementation across the EU and to highlight to the public and political leaders at the local, national, and European level that SDG implementation is crucial for an inclusive, sustainable and resilient future for all people and planet.
As part of the EEB-led project Make Europe Sustainable for All, financial support is available to local groups, grass-root organisations, and other civil society actors working at the local level in order to strengthen capacity, knowledge sharing and information exchange on the implementation and monitoring of the Sustainable Development Goals (SDGs), and to raise awareness of the transformative role the SDGs can have for every EU citizen and their role in promoting Agenda 2030.
Who can apply?
Local grass-roots organisations/entities
Local members of national civil society organisations (CSOs) operating at the local level
Local citizens groups, including student groups, clubs, civic initiative groups and similar
Note: National civil society organisations are eligible if the action involves local groups and people at the grass-roots level.
In order to be eligible, applicants must:
Be legal persons and/or a registered entity
Be non-profit making
Be established in one of the 15 project partner countries
Note: An applicant can submit only one proposal in the same Call for Proposals at the national level.
To apply visit the link: https://makeeuropesustainableforall.org/get-a-grant/#lot2
Application Process
Apply online through the given link.