Funding
DATE :
08/06/2018
REGION :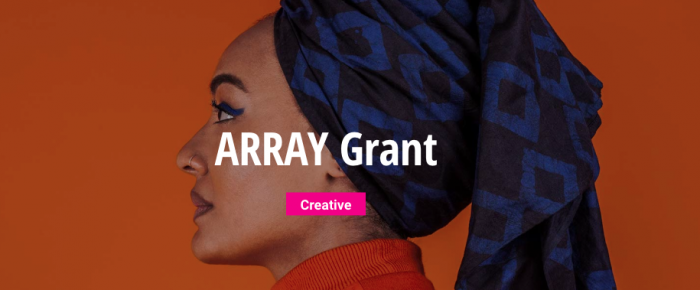 ARRAY Grant for Photographers and Videographers: Underrepresented Cultures and Communities
Apply here!
Deadline: 8th June 2018
Description:
Getty Images and ARRAY Launches New Grant to Support Authentic Visual Storytelling for Underrepresented Communities and Cultures.
Four grants of $5,000 each, totaling $20,000, will be awarded to two commercial creative photographers and two editorial filmmakers who capture the visual narrative of underrepresented ethnic communities such as African American, Caribbean, South Asian, Arab, Indigenous, or Latinx and use their medium to progress visual representation.
The winners will be selected based on their project submissions, focusing on the quality of their cinematography, photographic skills and how their work is used to drive authenticity and inclusion.
Criteria
Recipients must provide a biography and short written submission, detailing the following:
Requirements:
A brief description of your approach, style and story you have covered
Answer question option 1 – What are the stories behind this project? What was your inspiration?
Answer question option 2 – How has this project been inspired by your life?
Answer question option 3 – How does your project drive a narrative of inclusion or showcase new perspectives on identity?
Prizes and benefits:
-$5,000 prize (four available), two film-makers and two commercial creative photographers
-Mentorship from either ARRAY Alliance or Getty Images
-Option to take up Getty Images contract for winning work
Get more information here.
Application Process
Apply online through the given link.