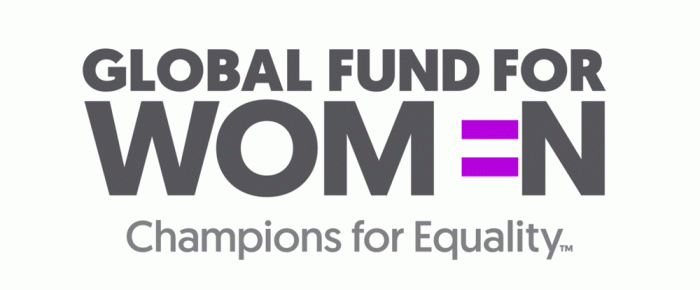 Global Fund for Women
Apply HERE
Description:
Global Fund for Women's primary goal is to get resources to organizations led by women, girls, and trans people. As funders, our goal is to provide resources that strengthen the agency, participation, and power of local organizations working directly in their communities. We provide flexible, core-support grants for operating and program expenses, give multi-year grants as often as possible, and offer travel and event organizing grants to support knowledge-exchanges and convenings. Global Fund for Women also provides immediate support to organizations who are first responders in times of natural and human-made crises. If you are part of group led by women, girls, or trans people based outside of the United States.
Eligibility:
Be based in a country outside the United States. We do not fund US-based organizations.
Have a primary focus on advancing women's equality and human rights, with these goals clearly reflected in its activities. Please note that groups whose sole purpose is to generate income or to provide charity to individuals are not eligible.
Be a group of women, girls, or trans people working together. We do not accept requests from individuals and do not fund projects proposed by or for the benefit of individuals (including scholarships).
Be governed, directed, and led by women, girls, or trans people, that is they must fill all or most of the leadership roles throughout the various decision-making levels of the group (including but not limited to the most senior decision-making levels).
Groups do not need to be registered non-governmental organizations (NGOs) to qualify for funding
Does NOT fund:
 Government entities
International organizations proposing projects with local partners
Political parties or election campaigns
Women's branches/departments/projects of mixed gender organization
Priorities: We focus on issues that are of vital importance to women, girls, and trans people. In particular, we support organizations working as part of movements to prevent and address violence, advance economic and climate justice, and further sexual and reproductive health and rights.
Application process:
Global Fund for Women provides three types of grants: general support grants, travel and event organizing grants, and crisis grants.
Two steps:
Step 1: Register your organization by submitting an Organizational Profile.
Step 2:
Submit a proposal for a General Support or Crisis Grant when your organization is invited
Submit a proposal for a Travel or Event Organizing Grant if your organization meets the criteria below for Travel and Event Organizing grants
Both steps must be completed through our online system. Please see the grant descriptions below for instructions.
For more information: Global Fund for Women
Application Process
Apply online through the given link.