Funding
DATE :

REGION :
South Africa
Graça Machel Scholarships for South African Women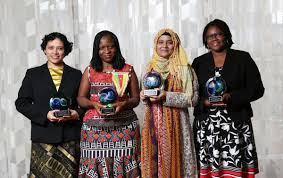 Launched in 2008, the mandate of the Scholarship Programme is to increase the visibility and influence of a new generation of highly qualified women. The programme is a joint initiative between the Canon Collins Trust and the Graça Machel Trust and provides an opportunity for women from rural and disadvantaged backgrounds to access postgraduate studies. To date, 91 women have completed post-graduate degrees under the programme, in a variety of areas ranging from science and technology, business and commerce to the humanities.
The key objectives are to create a cadre of highly skilled and world-class African women leaders who will serve as role models for future generations, to equip Southern African women with Masters' and Doctorate degrees that are relevant to the developmental needs of the region in areas such as health, education, science and technology, economics and finance, and to provide appropriate mentoring, internship and career guidance opportunities during and after their studies
Eligibility:
To apply for a scholarship under this programme you must be:
– Be a woman
– A national of and normally resident in one of the SADC countries: Angola, Botswana, DRC, Lesotho, Madagascar, Malawi, Mauritius, Mozambique, Namibia, South Africa, Swaziland, Tanzania, Zambia, Zimbabwe
– In possession of a good first degree (minimum second class, upper division or equivalent) or about to graduate in the year of application
– Studying or applying to study at a South African university
For more information and to apply click the link below!
http://www.canoncollins.org.uk/apply/scholarship/grac%CC%A7a-machel-scholarships
Application Process
Apply online through the given link.