Funding
DATE :
15/11/2019
REGION :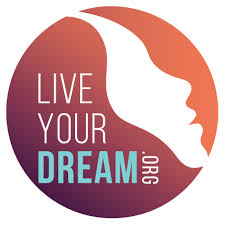 Live Your Dream: Education & Training Awards for Women
LiveYourDream.org is a movement fiercely dedicated to ensuring every woman and girl has the opportunity to reach her full potential, be free from violence, and live her dreams.
The Live Your Dream Awards provide monetary assistance to women who provide the primary source of financial support for their families. It is the cornerstone program of Soroptimist International of the Americas, LiveYourDream.org's sponsoring organization.
Each year, more than $2.1 million in education grants are awarded to over 1,500 women, many of whom have overcome enormous obstacles including poverty, domestic violence, the death of a spouse and/or substance abuse.
Eligibilities:
-Be the primary financial support for yourself and your dependents. Dependents can include children, spouse, partner, siblings and/or parents.
-Has financial need.
-Is enrolled in or has been accepted to a vocational/skills training program or an undergraduate degree program.
-Is motivated to achieve your education and career goals.
-Resides in one of Soroptimist International of the Americas' member countries/territories (Argentina, Bolivia, Brazil, Canada, Chile, Colombia,
Ecuador, Guam, Japan, Korea, Mexico, Northern Mariana Islands, Panama, Paraguay, Peru, Philippines, Puerto Rico, Taiwan, United States of America, Venezuela).
-Has not previously been the recipient of a Soroptimist Women's Opportunity or Live Your Dream Award.
-Does not have a graduate degree.
-Is not a Soroptimist member, an employee of Soroptimist International of the Americas or immediate family of either.
-Has a Social Security number or Tax ID number. (This is required for tax purposes and is only necessary if you are a resident of the United States. You will not be asked to share this information unless you have been given an award.)
Additional requirements:
-Two reference contacts
-Personal Statement
To apply starting July 1st, please visit:
https://www.liveyourdream.org/get-help/apply-for-an-educational-grant/index.html
Application Process
Apply online through the given link.