Funding
DATE :

REGION :
Portugal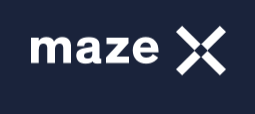 Maze X Startup Accelerator Programme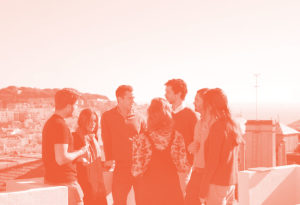 Maze X is a startup accelerator programme designed to put ambitious impact start-ups on the road to becoming impact unicorns. It is focused on hard-working founders who have the grit to test new ideas and aim for innovative outcomes. The programme is based in Lisbon – Portugal – it is 3-months long followed by 6-months of ongoing support and includes an equity-free cash stipend to help you through your stay.
Their mission is to put ambitious entrepreneurs who are tackling the world's hardest social and environmental challenges on the road to achieve the impact unicorn status: a private company valued at $1 billion that also delivers the equivalent impact on people's lives or the environment. It'll take (much) more than 3 months for an impact venture to become an impact unicorn, but if we start to accelerate the impact of these businesses now, we might just stand a chance of accelerating the rate at which we address some of the world's most pressing issues.
The programme is designed to help impact startups to overcome the unique challenges they face, and equip them with the resources they need to attract investment, scale their solutions and maximise their impact.
They are on the hunt for 10 tech-based early-stage impact startups focused on solving social and environmental challenges while generating attractive financial results. Requirements:
-Strong and clear business and impact models with some market validation.
-A talented team with solid technical and managerial skills.
-A unique and innovative approach with a preference for tech-enabled solutions.
-A team with grit, perseverance, and a heart in the right place.
You get:
-Stipend: Starting at 7,500 EUR equity-free cash-stipend to cover expenses during your stay.
-Corporate Pilot Testing: Focus on go-to-market by working directly with large corporates to assess product/market-fit with the possibility of commercial outcomes.
-Undivided support: We work with only 10 startups a year to ensure maximum and hands-on support throughout the 3 months of the programme and the following 6 months of ongoing support.
-Talented team : Experts in product, tech, sales, entrepreneurs-in-residence, investors-in-residence and a managing team fully dedicated to accelerating your business and the rate at which we address some of the world's most pressing issues.
-International and diverse network of mentors: Experienced and well-connected professionals ready to advise founders on their business strategy towards more impactful outcomes.
-Coworking space: Work for 3+6 months in Casa do Impacto, one of Lisbon's coolest hubs where the most promising impact start-ups in the ecosystem are based.
-International roadshow: Pitch your business across Europe to various investors and corporate networks.
The earliest you apply, the better are your chances of being one of the ten startups to come to Lisbon next summer. The assessment of applications will be an ongoing process. The most suitable applicants can be selected before the end of the application period.
Application Process
Apply online through the given link.