Funding
DATE :

REGION :
Saudi Arabia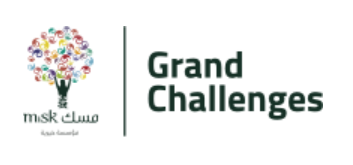 Misk Grand Challenges 2018-Up to $100,000 USD Grant for Young Innovators
Application form HERE
Description: 
Misk Grand Challenges aims to help young people change the world by empowering them to create fresh, innovative solutions to global challenges facing the next generation. Misk Grand Challenges is a collaboration between the Misk Foundation, a non-profit philanthropic foundation established by HRH Crown Prince Mohammad bin Salman to empower young people to succeed in the knowledge economy, and the Bill & Melinda Gates Foundation, which funds global health and development programs for the world's poorest people.
Over a three-year period, Misk Grand Challenges plans to launch new challenges every six months, offering 100 young innovators across the world a grant of $100,000 to develop their ingenious ideas into a concrete proof of concept.
Two themes:
Global citizenship: looking for innovative ideas on how young people can help deliver the Global Goals for Sustainable Development. Our Global Citizenship challenges seek to create a generation of young people committed to achieving these Global Goals, which include eradicating poverty, promoting health and wellbeing, delivering on gender equality and ensuring responsible consumption and production.
Education: looking for innovative solutions to the challenges our education systems face in providing high quality teaching to all students. Each challenge will focus on a different aspect of the education system, and will seek to identify the critical barriers to success. We want your bright ideas to help remove these barriers.
Eligibility:
Projects are not required to be focused in particular geographic areas.
There is no age requirement, but we particularly encourage young people to apply.
Misk Grand Challenges innovators should be linked to an institution capable of receiving a grant. Our grants will not be made to individual people.
Your proposed solutions should target people under 30, in addition to any specific criteria mentioned in individual challenges.
Awards total US $100,000 each, to be provided over two years, with an opportunity to apply for follow-on funding afterwards.
Application process:
We'll choose the winners based on how well your ideas overcome the specific challenge. If you can then use your $100,000 grant to develop your ideas into a successful proof of concept, you'll get an opportunity to apply for more funding.
Fill in the application form first
Apply for the Global Citizenship HERE
Apply for the Education HERE
Application Process
Apply online through the given link.