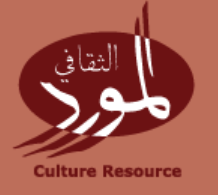 Open Call: Grants for Projects and Initiatives in the Framework of Cultural Policy
Apply HERE
Deadline: April 12, 2018.
Description:
Al Mawred Al Thaqafy (Culture Resource) announces an open call for projects that aim to develop or change cultural policies on the local or regional levels in the Arab region. Applications are received from institutions / individuals / groups from all Arab countries until 12 April 2018.
Grants of up to 7000 USD are awarded to each project selected. Projects are chosen by an independent jury of cultural policy experts from the Arab region.
The call is open to the following categories from the Arab region:
ِArts and Culture institutions and groups
Artists, cultural actors, and individuals interested in developing cultural policies in the Arab region
Lawyers and law centers
Researchers and research collectives
National Groups for Cultural Policy
The call is open for projects within the following themes:
Freedom of expression and cultural rights
Laws and legislations related to the field of arts and culture
Accessibility of culture to wider audiences in Arab countries
Civil society and professional organization of artists and cultural groups
Eligibility:
The project's timeline should not exceed 1 year.
The applicant must be from an Arab country and a resident in an Arab country.
Examples of eligible projects include, but are not limited to, research and studies, awareness and advocacy campaigns, seminars, forums, training workshops, capacity-building activities, publications and any other activities that serve the project's objectives.
For more information please contact us at cpprojects@mawred.org
Application Process
Apply online through the given link.