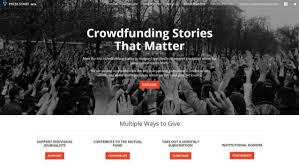 Press Start Grant for Journalists
Apply here
Deadline: 1st January 2019
Description
Press Start is the first global crowdfunding platform for reporters in countries where the press cannot report freely, potentially revolutionizing the way independent journalism is funded in the developing world and emerging democracies.
We seek out talented and influential journalists who might live in impoverished countries with scant resources to support their crowdfunding campaigns, or any independent journalism at all. Or they might lack the foreign-language skills or the right contacts to mount a successful crowdfunding campaign on their own. Then we link them up with donors large and small around the world.
To apply for a campaign, you should have at least three years of experience in your country's domestic media, working on subjects of social importance, which could include but are not limited to politics, human rights, social issues (including gender, minority, and sexual orientation), health, and the environment. We accept applications for traditional print stories and series as well as photo essays, multimedia projects, and reported, influential blogs. We particularly welcome journalists with investigative experience who are seeking funds for a new investigation.
For more information on how to apply, click here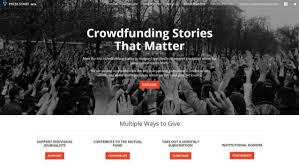 Application Process
Apply online through the given link.