Funding
DATE :
15/09/2018
REGION :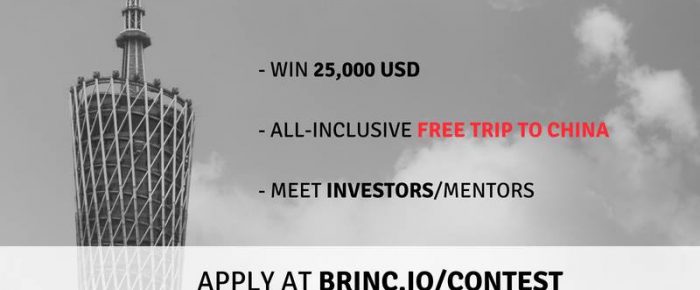 Show THero and Brinc you've got what it takes to make it in China
WHY A CONTEST FOR STARTUPS TO ENTER CHINA?
China is the world's largest market and you need to start thinking about it now! THero and Brinc are bringing this global contest to 10 cities across the USA, Europe, and Asia Pacific regions in 2018 to see if you have what it takes to make it in China! The competition hopes to encourage entrepreneurship and innovation and help to bridge local startups from around the world to China.
The THero Innovation and Entrepreneurship Competition is hosted by the People's Government of Tianhe District, Guangzhou Science Technology and Innovation Commission, Guangzhou Industry and Information Technology Commission, and organized by the Bureau of Science, Technology, Information and Industry of Tianhe District, the Administration Commission of Tianhe Science Park, Guangzhou Science Technology and Finance Service Center, and of course… Brinc!
WHO CAN APPLY?
Any startup or team can apply as long as you have a prototype of your device, service, app, or algorithm, and want to bring it to market in China!
LOCATIONS
Semi-Final Pitch Contests will be held in the following cities: Berlin, New York, Paris, San Francisco, Seoul, Singapore, Sydney, Tel Aviv, and Toronto. Event details to come soon. 
Final Pitch Contest will be held at the Guangzhou International Innovation Festival in Guangzhou, China.
Application Process
Apply online through the given link.