Funding
DATE :
26/02/2018
REGION :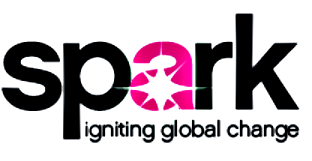 Spark Seed Grants for Grassroots Women's organizations 2018 (Up to $5,000 in funding)
Deadline: April 1, 2018
Description:
Spark provides grants from $1,000-$5,000 USD in grassroots women's organizations working internationally and in our US chapter regions (New York Metro and San Francisco Bay Area). Applications are accepted on a rolling basis, and grantees are selected by Spark's Investment Committees in San Francisco and New York, comprised of young professional members who vote on qualified applicants. Spark advances gender equality by engaging the next generation in accessible forms of philanthropy.
Their Values:
believe that investing in innovative, grassroots, women-led organizations can transform communities.
believe that investing a combination of money, time and connections can have catalytic results.
believe that the aggregation of small gifts can have an impact on intractable problems.
believe those addressing women's equity and human rights should be diverse.
Eligibility:
All Spark grant applicants are expected to meet these criteria to be considered eligible for grant consideration by the Investment Committee.
Addresses root causes: Spark takes a "human rights based approach" with its grant-making, supporting organizations engaged in addressing the root causes of challenges that women face internationally and in our local, chapter cities (San Francisco Bay Area and New York Metro). These challenges can include but are not limited to gender inequality, poverty, education, economic livelihood, and access to health resources.
Meets an unmet need: Does the organization provide a service that is not currently available to women in that geographic area?
Norm shifting and innovative solutions: The organization should improve women and girls' livelihoods by challenging gender norms through inventive approaches.
Leadership comprised primarily of local women: The organization's leadership should be comprised of at least 50% women from the community served.
Under $150,000 operating budget: The organization would benefit from Spark's seed funding with an operating budget under $150,000 USD.
In addition to meeting the criteria above, organizations with the following characteristics may be given priority during the selection process.
Belief in the Leader: As with most start-up endeavors, Spark shows favorable consideration to strong, passionate, persevering leaders with qualities that make us believe they will make their initiative a reality.
Risk-Taking/Entrepreneurial: Spark believes in funding organizations that are "taking a chance" to improve their local communities.
Beyond the Dollar: Would the organizations benefit from Spark's pro bono services?
First Funder: Spark takes pride in being a "first funder" and being the "spark" for an organization to achieve long term success.
Benefits:
In addition to grant funding, we offer pro bono professional services as requested by our Grantees. Typical requests include accounting, legal, marketing and web development support. Additionally, we provide consultancy on crowdsourcing, grassroots philanthropy, event-based or other types of fundraising, marketing, Board development, budget development, and volunteer management. We source these services from our network of young professional members.
Application process:
If your organization fits the above grantmaking criteria and priorities, please fill out and submit the Grant Application below. Please feel free to use the downloadable version below to draft your application, but only the online application form will be accepted. Any questions can be sent to grants@sparksf.org.
Download the Application form HERE
or Fill out the Application form HERE
Application Process
Apply online through the given link.