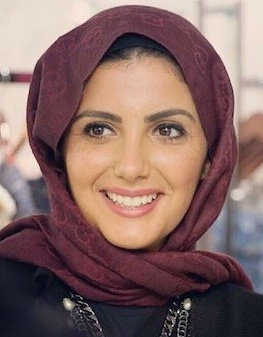 YASMINE MEDHAT
Founder and CEO of Bazarna Co.
Egypt
https://www.facebook.com/Bazarna/
Yasmine Medhat is the founder and CEO of Bazarna and Co. an event planning company. Considering themselves the pioneers of the "modernized" bazaar concept in Egypt, they plan everything from shopping bazaars to family festivals and food markets. Bazarna is a friendly & interactive community that helps designers connect and inspire each other & reach easily their target clients.
She explains: "When we had our first Bazaar, in Marina 2010. Everyone was doing bazaars back then in Le Pacha, and it was boring. Just then it hit me. This is exactly what I needed. A project with a purpose. My intention was to help small local businesses to grow and get the right exposure they needed while bringing happiness and fun to families and spreading positive vibes at our events."
The Arab Spring started 10 days after her first bazaar. But that wasn't a problem for her, she only adapted her business to the situation and says: "I've learned to counter all problems imaginable that can surface in a country like Egypt when planning an event or running a business, so much that I think we've mastered crisis management to an extent we can teach it to other companies abroad!"