Jobs
DATE :
20/02/2018
REGION :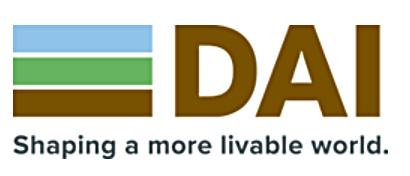 Call for Experts – Palestine Stability, Services, and Reform Programme – Ramallah, Palestine
Apply HERE
Description:
DAI will be leading a bid for the upcoming Stability, Services and Reform Programme (SSRP) funded by the UK-Government (DFID) which is due to start in September 2018. The aim of the programme is to design and implement a technical assistance facility with a focus on building the capacity of the Palestinian Authority to deliver on three core output areas, namely:
Public administration reform, including institution-building at the centre-of-government to strengthen policy, planning and communications, to underpin government effectiveness and improved service delivery in specific line ministries (e.g. health and education).
Public financial management (PFM) reform to underpin fiscal stability.
Revenue reform, to strengthen tax enforcement and improve the business environment.
Eligibility:
Degree/diploma in related field of work.
A minimum of 4 years of experience in one of the areas as listed in the job description above.
Experience of working in Palestine is essential.
Experience of working with DFID is desirable.
Excellent communication skills and fluency in English is essential.
Fluency in Arabic is essential.
About the company:
DAI is an international development company. For more than 45 years, we have worked on the frontlines of international development, tackling fundamental social and economic development problems caused by inefficient markets, ineffective governance, and instability. Currently, DAI is delivering results that matter in some 80 countries. Our development solutions turn ideas into impact by bringing together fresh combinations of expertise and innovation across multiple disciplines. Our clients include international development agencies, international lending institutions, private corporations and philanthropies, and national governments.
DAI are keen to identify experts to support the delivery of SSRP whom possess technical experience in PFM and ideally operational experience with DFID. This is for both long-term and short-term positions.
Expected areas of technical support are as follows:
Public financial management
Revenue policy and administration
Revenue administration
Budget preparation
Budget execution, accounting and reporting
Policy and strategic planning
Fiduciary risk
Tax enforcement and measures
Macro-fiscal analysis
Public sector planning
Improvement of service delivery (health and/or education)
Civil service reform
Strengthening government institutions
Sector strategy development and monitoring
Application Process
Apply online through the given link.