Jobs
DATE :
20/02/2018
REGION :
Morocco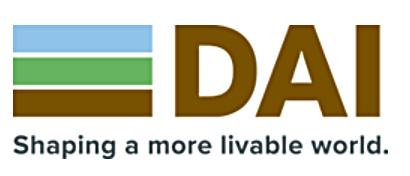 Civil Society Coordinator – IPNM, Morocco
Apply HERE
Deadline: March 2, 2018.
Description: The purpose of the IPNM-TESS project is to support implementation of Morocco's regionalisation process in the northern region of Tanger-Tétouan and Al Hoceïma (TTAH), through the provision of technical assistance to its regional government bodies and civil society. It is structured around the following three key areas: strengthening the capacity of regional government bodies, primarily the TTAH Regional Council; providing support to the regionalisation process, particularly on implementation and monitoring of the Plan de Developpement Regional (PDR); and convening opportunities for more effective dialogue and collaborative working between regional stakeholders (government institutions, civil society, media, private sector and citizens). IPNM-TESS is a two-year project based in Tangiers and is funded by the UK Foreign & Commonwealth Office.
Responsabilities:
Develop and regularly update the project annual workplan and design a specific annual workplan for support to CSOs
Design and delivery of training and technical assistance to identified CSOs and NBAs in the areas of strategic planning, financial management and budgeting, policy development and advocacy in order to strengthen the capacity of such organisations;
Assist with the design and delivery of a grant scheme for joint CSO-RC action;
Facilitate and convene a space for dialogue, discussion and collaborative working in a range of fora between regional government institutions and civil society entities on regional development priorities;
Develop sustainable and responsive mechanisms for dialogue between CSOs and regional institutions;
Engage and ensure marginalised communities' views and attitudes are represented by CSOs;
Represent the project in key meetings between regional stakeholders;
Offer technical oversight and direction to STTA, in alignment with team leadership;
Undertake regular meetings throughout the region to identify potential engagement opportunities;
Design and run activities to engage youth with regional governing institutions;
Work closely with the Regional Council Coordinator to ensure risks are mitigated and cooperation is maximised;
Provide input as required to project reporting on all aspects of the projects work with CSOs;
Identify short term technical assistance needs in support of project delivery as necessary, working with DAI Home Office to ensure efficient mobilisation;
Write reports, briefings, notes, assessments and other written material as required on the project's work with CSOs;
Any other relevant tasks as directed by the Deputy Team Leader or the Team Leader.
Eligibility:
Relevant degree;
Significant experience of working with or in Civil Society in Morocco, particularly Northern Morocco;
Excellent knowledge of Northern Morocco, and a strong understanding of Morocco's political and regionalisation processes more broadly;
Experience of facilitating dialogue between CSOs and government institutions;
Excellent oral and written French;
Oral and written Arabic and Moroccan Arabic;
Oral and written English;
Experience of working in and with diverse teams;
Experience of donor-funded projects, specifically UK funded donor programmes desirable;
Evidence of successfully delivering measurable programme outcomes;
Strong ability in report writing;
Experience in overseeing and evaluating small value grants calls for proposals and projects preferred;
Ability to build and maintain professional relationships with a diverse range of stakeholders;
Strong presentation skills;
Programme strategy development experience;
Application details: Please provide a CV and covering letter detailing your interest in and suitability to this position, maximum 2 pages. Please clearly indicate the job title in the subject line of your email.
Application Process
Apply online through the given link.