Jobs
DATE :

REGION :
United Arab Emirates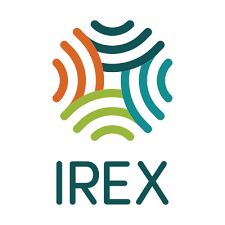 Consultant – Digital Safety Trainer (Arabic)
APPLY HERE
JOB TITLE: Consultant – Digital Safety Trainer (Arabic)
About IREX
IREX is an international nonprofit organization providing thought leadership and innovative programs to promote positive lasting change globally.  We enable local individuals and institutions to build key elements of a vibrant society: quality education, independent media, and strong communities.  To strengthen these sectors, our program activities also include conflict resolution, technology for development, women and youth.
Founded in 1968, IREX has an annual portfolio of over $70 million and a staff of over 400 professionals worldwide.  IREX employs field-tested methods and innovative uses of technologies to develop practical and locally-driven solutions with our partners in more than 100 countries.
Summary of Position
IREX seeks a Digital Safety Trainer Consultant to develop and implement digital safety curriculum. Technical assistance may include assignments lasting from a few days to a few weeks and/or the provision of periodic assistance over the course of several months.
Summary of Responsibilities:
Ensure integrated approach to trainings and training activities (i.e. standard operating procedures and risk-mitigation strategies) through working closely with other program trainers, as well as other program staff and consultants;Review and contextualize digital safety lessons and risk management to suit participants and ensure integrated approach in training materials;
Deliver contextualized lessons/assistance in digital safety and risk management that reflect an integrated safety framework;
Support the development and updating of M&E tools that take into account local context and beneficiary profile;
Work with the Manager and technical team to develop and update training curriculum;
Coordinate with Manager and/or Team Leader on risk-mitigation strategies and trainee follow-up on an as needed basis;
Participate in meetings and/or calls with staff; and
Other duties as assigned by Manager and/or Program Director.
Skills and Qualifications:
At least 4 years of experience designing and implementing curriculum for digital safety trainings;
Demonstrated expertise in areas such as training programming, curriculum develpoment, and monitoring and evaluation;
In-depth knowledge of journalism sector as well as operating environment in MENA region;
Evidence of the ability to communicate effectively across a range of stakeholders;
Excellent management, communication, and interpersonal skills; and
Ability to communicate professionally and provide written reporting in English and Arabic required
For more info click here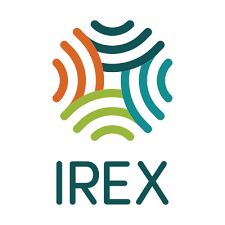 Application Process
Apply online through the given link.
[cwa id="facebook"]