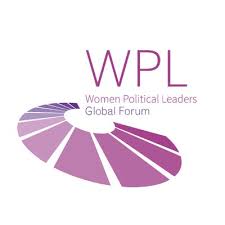 Internships – WPL (Women Political Leaders Global Forum Brussels Office)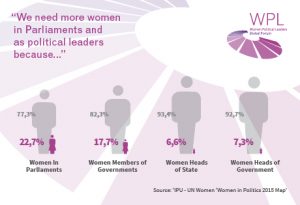 About WPL
WPL members are women in political office – Ministers, Members of Parliaments, Mayors. Membership is free and members are honoured by their participation.
WPL strives in all its activities to demonstrate the impact of more women in political leadership, for the global better. To accelerate, women need three things: communication, connection, community. At WPL, optimising the power of communication and connection builds new communities of knowledge for women political leaders everywhere. WPL believes that progress happens by convening women political leaders who have the drive and the influence to create positive change.
Different communities function under the umbrella of WPL: Women in Parliaments (WIP), Women European Leaders (WEL), Women Government Leaders (WGL) and Women Mayors International (WMI).
WPL is an independent, international, post-partisan and not-for-profit foundation based in Reykjavik, Iceland (the world champion of gender equality). Silvana Koch-Mehrin is the Founder and President of the WPL Foundation.
The Women Political Leaders Global Forum (WPL) is always on the lookout for talented and motivated interns for its Brussels Office. WPL internships generally last four to six months and are part of university or graduate coursework. An internship agreement from the student's school must be provided.
Profile
In the process of or having completed Bachelor's or Master's degree.
Strong organisational and interpersonal skills.
Fluency in written and spoken English. Fluency in French is desired and other major international languages are an advantage.
Knowledge of EU institutions, current affairs and international relations.
Ability to use IT tools and softwares such as the Microsoft Package (Word, Excel, Outlook…). Knowledge of Salesforce is desirable.
Excellent writing skills.
Overall, successful candidates should seek to demonstrate
Proactivity – a 'doer' capable of driving projects in a fast-paced and dynamic work environment with shifting priorities and occasional heavy workloads.
A firm commitment to female leadership.
Ability to work effectively as a team member of a multicultural and multilingual team.
Tasks & responsibilities
Support to project and event management: research, drafting invitations and briefings, logistical planning.
Support to knowledge management: collection of monitoring data, events follow up.
Support to communications activities: drafting of newsletter, drafting of social media messages, design and layout.
Administrative support: Database management, office management.
Duration and Format
Start of the traineeship: as soon as possible
38 hours per week: 9am-6pm Mondays to Fridays
4-month traineeship minimum
How to Apply
Candidates should send an email entitled BRUSSELS INTERN APPLICATION to mail@wpleaders.org with a CV and letter of motivation (each no more than one page of A4).
Application Process
Apply online through the given link.
[cwa id="facebook"]