Jobs
DATE :
22/02/2018
REGION :
Jordan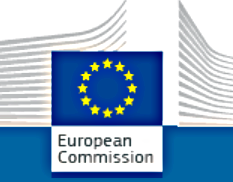 Junior EU Aid Volunteer in Financial and Administrative Support, Jordan
Apply HERE
How to apply HERE
Deadline: March 4, 2018.
Description:
Project "EU Aid Volunteers Involvement for Increasing People-Centred Humanitarian Response capacity", led by Alianza por la Solidaridad aims to boost the humanitarian aid sector's capacity to provide needs based humanitarian aid in disaster prone and disaster affected areas. Four EU organisations from Italy, Greece, Hungary and Spain will work together with 16 organisations from Latin America and the Caribbean, Africa, Middle East and North African countries, and Asia in different activities, all participating in humanitarian actions.
For the present vacancy, Alianza por la Solidaridad will act as sending organisation and Alianza por la Solidaridad Jordan will be the hosting organisation. None of them are faith-based organisations.
The main projects of Alianza por la Solidaridad during the EU Aid Volunteers' deployment period will be implemented in cooperation with the Arab Women Organization of Jordan (AWOJ), and the Institute for Family Health. They aim to enhance the response to SGBV and the provision of Sexual and Reproductive Health Services in Ajloun, Jerash, Irbid and Mafraq cities and surrounding areas by improving social protection and prevention mechanisms.
Eligibility:
Degree in Business administration and/or Accounting/Finance or equivalent studies that include financial and administrative topics.
Excellent command of Excel and full Microsoft Office package.
Languages:

English C1, Spanish B.2
Arabic will be an asset.
Desirable previous experience in developing countries and/or in volunteering activities.
Good interpersonal and communication skills.
Adaptability, self-awareness and inter-personal skills to adapt to different working styles and cultural contexts.
Ability to work collaboratively and train others.
Intercultural awareness and respectful attitude towards other customs and traditions.
Motivation for promoting local and social development.
Selection criteria:
The candidate for EU Aid Volunteers must be a citizen of the EU or a third country national who is a long-term resident in an EU Member State, and must have a minimum age of 18 years.
Minimum Requirements: Only applicants available for in-presence training from late April to mid-May, apprenticeship in Madrid from mid-July to mid-September, and for deployment starting in October 2018 will be eligible.
More info HERE
Application Process
Apply online through the given link.