Jobs
DATE :

REGION :
Belgium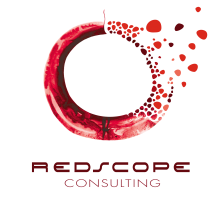 Marketing Intern – Redscope Consulting
Redscope Consulting is a social enterprise operating at the intersection between 21st Century leadership expertise for women and men, and organisational transformation. We are looking for a dynamic intern, passionate about leadership and marketing, to help Redscope:
Develop a ground-breaking project on Inclusive and Balanced Leadership Development
Develop an active social media presence
Manage and update the company database
Help in the creation and editing content for the website and newsletter
Provide general administrative, logistics and IT support
Organise and support events
ELIGIBILITY
-A University student in the final year of Bachelor or Master's degree or recently graduate
-Fluent in English, written and spoken. Fluency in French is an advantage
-A proficient user of Microsoft Office, Google drive and social media
-Knowledge of one of the following areas is a plus: web-marketing, video editing & IT (e.g. filmora, Imovie, Photoshop)
-Responsible, flexible, friendly, proactive, reliable
-Available for at least 6 months.
What is offered:
Be part of an exciting project and a friendly work environment
Mentoring in developing your leadership and management skills
Flexible schedules that can be combined with study schedule and/or other projects. Ideally, work 3 x ½ day a week for 3 – 6 months, with possible extension. One month trial period starting ASAP
Small amount offered as monthly financial compensation for expenses
Other advantages include the opportunity to access/expand professional networks, participate in trainings and events, and to develop useful professional contacts
HOW TO APPLY
Send one page CV and short statement on why you are interested to info@redscope-consulting.com – more info about the call here !
For more info on Redscope please see their website .
Application Process
Apply online through the given link.