Jobs
DATE :
21/02/2018
REGION :
Qatar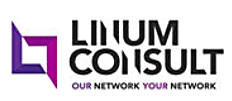 Marketing Manager-Linum Consult
Apply HERE
Description:
Marketing Manager – Qatar: Linum Consult's client operates in the Middle East. Due to continued growth, they are currently seeking a Marketing Manager specialising in Transit assets – notably Rail, Metro, or Airports – to join their team in Qatar.
Responsabilities:
Developing a business plan and marketing strategy to ensure attainment of the company's revenue targets and future profitability
• Ensuring that all marketing strategies are aligned with the company's brand development to improve sales growth
• Planning and carrying out marketing activities to agreed budgets, sales volumes, values and timescales
• Undertaking research when required and initiating and coordinating the development of new products and services to achieve revenue growth
• Using market research to drive sales and marketing campaigns across multiple channels
• Developing and maintaining Customer Relationship Management (CRM) and loyalty programmes to manage and tract the status and information of suspect, prospect, and customer
• Working with the Corporate Communications team to ensure a joint approach to internal and external communication
• Executing online and offline marketing initiatives, integrating online and new media, email, print, direct mail social media, and company websites
• Supporting the recruiting and training of frontline Customer Service and Sales staff to ensure alignment and delivery of sales
Eligibility:
• Degree qualification ideally in Business Management, Marketing or Strategy
• Preferably have professional training from the Institute of Sales & Marketing Management or the Chartered Institute of Marketing
• At least 10 years' experience delivery professional marketing in a sales environment
• Experience in the transportation industry, i.e. Airport, Metro, Rail, etc.
• Demonstrable history of working in traditional and digital media
• Experience of bringing new services or products through launch and delivery
• Creative, with excellent networking, persuasion and negotiating skills
About the company:
Linum Consult is a niche global consultancy specialising in international recruitment of white collar workers across the Construction & Engineering, Mining and Oil & Gas sectors. We provide a full 360 consultancy service for clients, candidates and partners to eliminate the potential pitfalls of international mobilisation.
All Linum Consultants are industry experts with in country, international, multi-cultural experience. We provide precise market information combined with local knowledge to help facilitate informed decisions that are often life changing.
Application Process
Apply online through the given link.
[cwa id="facebook"]