Jobs
DATE :
22/02/2018
REGION :
Iraq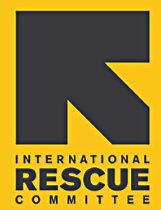 Nutrition Coordinator, Iraq
Apply HERE
Responsabilities:
The Nutrition Coordinator will be responsible for rapidly launching maternal, IYCF-E and CMAM nutrition programs for the IRC in northeastern Syria covering responses in the governorates of Hasakeh, Raqqa and Deiz ez Zour.
S/he ensures the implementation of quality preventative and curative nutrition programs and oversees nutrition assessments as appropriate.
The Nutrition Coordinator will be responsible for coordinating with all partners, including local implementing partners, UN agencies and the Whole of Syria Nutrition Cluster and responsible for fulfilling IRC's strategic objectives for nutrition.
The Nutrition Coordinator will ensure that activities are in line with the 2018 priorities set by the Nutrition Cluster (maternal, infant and young child feeding in emergencies and the management of acute malnutrition) and that these activities are integrated within health services and adhere to relevant national and global guidelines.
The Nutrition Coordinator supervises all nutrition staff, provides technical support to local implementing partners and reports to the Senior Program Coordinator.
The Nutrition Coordinator will receive technical support from the regional Nutrition Technical Advisor. T
he position is based in the town of Derek in Hasakeh Governorate, with regular travel to supervise IRC's and local partner's preventative and curative nutrition programs.
Length: 1 year to potential extend
Eligibility:
Education: University degree in related field plus Master's degree in Public Health, Nutrition or other suitable nutrition-related degree is required.  Training in IYCF-E and lactation counselling is highly desired. The Nutrition Coordinator will design interventions that provide lactation support, peer to peer support and counselling, relactation support and appropriate and safe access to breastmilk substitutes. The Nutrition Coordinator will oversee the management of acute malnutrition with a focus on improving access and will lead nutrition assessments as relevant. 
Work Experience:
A minimum of 5 years in coordinating, implementing and managing nutrition programs in humanitarian contexts.
Experience working in the Middle East/Syria is a plus. Experience implementing nutrition programs in insecure environments, hard to reach areas and displaced communities.
Previous experience in maternal, IYCF-E and CMAM is required. Experience in conducting nutrition assessments is highly desired.
Experience integrating nutrition programs with other sectors (e.g. health).
Demonstrated skills in project design/proposal development and grant management
Experience in capacity building and mentoring of national and local implementing partners.
Demonstrated leadership, communication, and facilitation skills; ability to delegate responsibilities.
Excellent interpersonal and problem-solving skills.
Excellent coordination and networking skills.
Willingness to travel extensively in northeastern Syria (Hasakeh and Raqqa governorates)
Demonstrated computer skills and experience with programs such as: MS Word, Excel, Powerpoint and database management systems, including HMIS, and EPI-Info.
Additional qualities: ability to be a good team player, ability to multitask, ability to handle pressure well, ability to improvise, flexibility, and adaptability to transitions.
Language Skills: Excellent written and oral English skills; fluency in Arabic or Kurdish a plus
About the company:
The International Rescue Committee (IRC) responds to the world's worst humanitarian crises and helps people to survive and rebuild their lives. Founded in 1933 at the request of Albert Einstein, the IRC offers lifesaving care and life-changing assistance to refugees forced to flee from war or disaster. At work today in over 40 countries and 22 U.S. cities, we restore safety, dignity and hope to millions who are uprooted and struggling to endure. The IRC leads the way from harm to home.
Application Process
Apply online through the given link.