Jobs
DATE :

REGION :
Algeria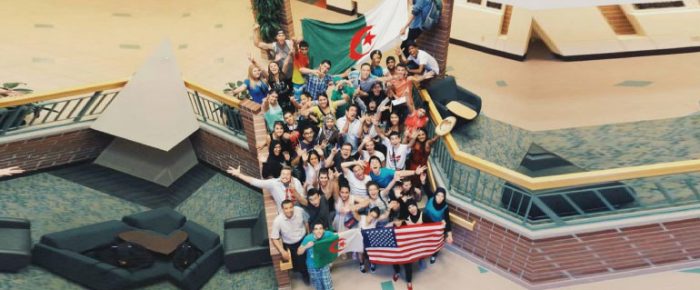 Student Internship Opportunity at The U.S. Embassy in Algiers
DEADLINE: November 26, 2018
The U.S. Embassy in Algiers is seeking individual for the position of Student Intern in the Public Affairs Office (PAO).
The Foreign National Student Intern Program is designed for students who are non-U.S. citizens seeking internships with U.S. Missions abroad. The program benefits both posts and students by providing the foreign national students with valuable educational experience in U.S. Missions and by assisting posts in accomplishing their mission goals. The purpose of the Foreign National Student Intern Program is to offer students the challenge of working in a foreign affairs arena and at the same time profit by their assistance. There are no benefits attached to this internship and no compensation, nor any future employment rights. Service is not creditable for leave accrual or any other employee type benefits.
The student intern will primarily work on summarizing and analyzing the news media in the form of two daily press products: an "Early Bird" which is a quick summary of all headline news, and a "Daily Media Digest" which provides more in depth summaries and analysis of stories of interest to the U.S. Government. Additionally, the student intern will help create content for the Embassies social media platforms.
Work Hours: 4h / day, Flexible work hours
Days Per Week: Five, Flexible work days
Duration: 6 months
Location: Algeria
Benefits: Check the official website.
Eligibilities
-All applicants must be of Algerian citizenship and meet the required definition of student as provided in the application materials to be eligible for consideration.
-Must be a current journalism student (second or third year).
-Proficiency in the Microsoft office suite, and if possible, proficiency in digital editing software such as Adobe editing tools.
-Candidates should be organized, maintain a professional demeanor in an office environment, and have the ability to multitask.
LANGUAGE REQUIREMENTS: 4 English; 4 French or Arabic. (English will be tested)
Eligible Regions: Algeria
You can click here to find more details.
Application Process
Apply online through the given link.