Jobs
DATE :

REGION :
Belgium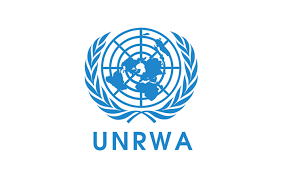 UNRWA EU Affairs Interns
UNRWA is the largest United Nations agency operating in the Middle East and provides education, health, social services, and humanitarian aid to some 5 million Palestine refugees living in West Bank, Gaza, Jordan, Syria and Lebanon. The UNRWA Representative Office to the EU works at the cross roads of advocacy, communication and visibility. The small dynamic team wants to achieve a better understanding of the human development, humanitarian and protection needs of Palestine refugees within the EU. For this we work closely with the different EU institutions (the EU Council, the European Parliament, the European External Action Service (EEAS), the European Commission services (NEAR, DEVCO and ECHO), as well as with EU member states.
The internship  4-6-month full-time voluntary internship will focus on supporting the daily work of a multicultural team of experts. This includes back up support and research into EU and Member States policy of relevance to UNRWA programs / projects, and monitoring developments related to the Middle East. We offer full exposure to our inter-disciplinary and multi-facetted subjects and full integration in our highly-motivated team. You will leave having gained hands-on deep in- and oversight of how the EU is ticking. We therefore look for a motivated individual who wants to complement their academic knowledge with a reality check on EU policy implementation, internal and external awareness raising, fundraising, communication and visibility events: all this as issue driven work on Palestine refugees.
Duties and Responsibilities:
Assist in gathering and updating of information and contacts related to the EU Institutions, EU Member States, CSOs, media and other sources.
Screening of EU policy developments related to the Middle East in general and Palestine refugees in particular.
Monitor major EU internal policy and political developments and draft regular internal reports.
Drafting of bi-weekly internal EU newsletters.
Attending relevant European Parliament committee, delegation and other meetings and reporting back.
Attending conferences, meetings and other events relevant to UNRWA and reporting back.
Supporting advocacy activities towards European Institutions and other stakeholders.
Assisting with communication activities, including the dissemination of communication material and the organization of press interviews;
Assisting in the preparation of high-level visits of UNRWA representatives to Brussels, including preparation of substantive background documents.
Assist with general requests for information pertaining to Palestine refugees.
Assist with updating the office contact database and other general office tasks.
Eligibilities: 
Bachelor's degree (Master's desirable) in a relevant field such as European Studies, Political Science, International Relations (preferably with a focus on European Affairs and Palestinian/Middle Eastern issues).
Be proficient in German.
Understanding of the EU decision-making processes and foreign policy and/or prior experience working on EU related matters.
Excellent spoken and written command of English and German;
Good working knowledge of French and/or Dutch desirable.
Excellent communication (orally and in writing) and interpersonal skills.
Excellent research and drafting skills.
Ability to work within a small multicultural team.
Ability to prioritize work and manage time effectively.
A quick learner with a positive and proactive approach to work.
Excellent knowledge of all Microsoft Office applications and databases.
Eligibility to reside and work in Belgium.
Availability and commitment to a 6-month internship up to August 2019.
How to apply:
Send a detailed CV and cover letter to: brusselsoffice_internships@unrwa.org by 3 February 2019, midnight, with the subject "EU Affairs Intern". Interviews are scheduled to take place in February. The projected start of the internship is March 2019.
Application Process
Apply online through the given link.