Workshops
DATE :

REGION :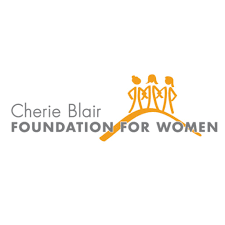 Mentoring Women in Business Platforms

THE PROGRAMME
Many women in developing and emerging markets have the ideas and ambition to become successful entrepreneurs but are held back by barriers such as lack of access to business skills, technology, networks and finance. In response, the Foundation has developed an innovative solution that combines mentoring with technology to offer cross-border support to women entrepreneurs.
We match women in developing and emerging countries with male and female mentors around the world. Using our online platform, they spend 12 months working one-on-one to achieve key business goals. Participants build their business skills and digital literacy through our trainings, and become part of a global community of committed, ambitious entrepreneurs who are invested in each other's success.
The programme boosts confidence, improves business performance and ultimately creates wealth for the entrepreneurs we support.
APPROACH
The mentoring in this programme is done online using our specially-designed platform, which allows for great flexibility and cross-border networking and learning.
Research shows that online mentoring makes it possible for those who might otherwise be excluded due to their gender or geographical location to participate in mentoring relationships. The mentees and mentors in this programme have been able to gain a fresh perspective, widen their networks to a global level and build life-changing relationships over thousands of miles.
Mentees and mentors meet online at least two hours a month over the course of the year.
BENEFITS
The benefits of a mentoring relationship are tremendous – for both mentees and mentors. From building new skills to rejuvenating interest in your work, making new contacts and forging a bond with someone in another part of the world, mentoring truly presents some invaluable opportunities for everyone involved.
The benefits also extend beyond individuals. The women we work with are pioneering change-makers, poised to become successful entrepreneurs and leaders in their communities.
Women who are financially independent have greater control over their own lives and often a more influential voice in tackling injustice and discrimination. Mentoring plays a role in helping them overcome barriers they face and accelerate strides they are already making. By building their digital literacy and skills, women are in a better position to participate in political and business related decision-making processes.
For more info and to apply go to http://www.cherieblairfoundation.org/programmes/mentoring/
Application Process
Apply online through the given link.