Workshops
DATE :

REGION :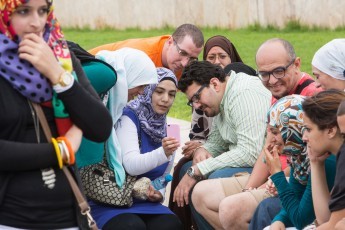 IJNET Arabic Training Network Powered by Google News Initiative
Apply here!
Description:
The International Center for Journalists (ICFJ) is partnering with the Google News Initiative in an effort to strengthen the digital know-how of thousands of journalists across the Middle East and North Africa. Participants in the program will learn the most effective ways to gather and source information, enhance trust and verification, use data for stories and apps, and embrace immersive storytelling.
This program will be conducted in 3 phases.
Phase 1 – Virtual Training
Phase 2 – Training of Trainers
Phase 3 – In-Country Training
Benefits
-Participants will be able to acquire skills in gathering and sourcing information in the most effective way
-They will be able to magnify their trust and verification and reinvent their skills
-Use data effectively in their stories and apps
-Identify and nurture a core group of nine digital media ambassadors in the region who will offer training on Google tools and others.
-Equip 4,000 journalists across countries in the Arab world with the latest digital tools and resources.
Find more information here.
Application Process
Apply online through the given link.