Workshops
DATE :
24/05/2018
REGION :
France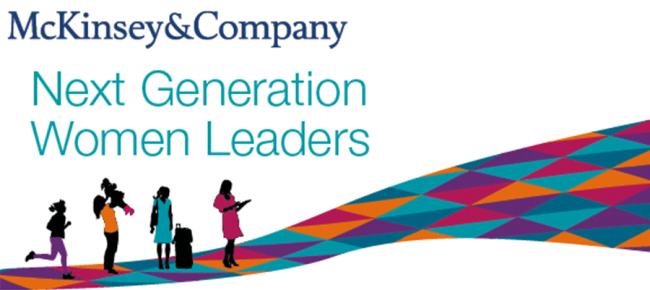 McKinsey & Company Next Generation Women Leaders 2018 (Fully-funded to Paris, France)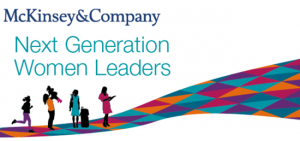 Apply HERE
Description:
Take the next step in your leadership journey and apply to our Next Generation Women Leaders event,  to be held on May 24-26 in Paris. McKinsey invites female students and experienced professionals based in Europe, the Middle East and Africa to join us for our 5th Next Generation Women Leaders event. In this exclusive three-day workshop, McKinsey will offer you the opportunity to explore the importance of women in leadership and the impact they are having on the economy. You will also shape your personal leadership styles by playing to your strengths and understand how to grow your potential. Across the three days, you will meet our consultants and participate in group sessions, workshops, discussions, and social events.
Eligibility: Women based in Europe, Middle East and Africa who are:
are students, graduates or working professionals with fewer than 6 years of experience
hold an outstanding record of academic and/or professional achievement
have a proven record of leadership in an academic and/or professional setting
thrive when working with other people
want to use their talents to make positive changes in their lives and the world we share
Benefits:
McKinsey will cover your accomodation and travel. Please note that they are only able to cover travel costs to Paris from locations in Europe, the Middle East and Africa.
Application process:
To apply, please submit the following items in English. You will be asked to list up to 4 office/practice choices. Please see below for options. We ask that you choose locations to which you have strong ties (e.g., you have lived, studied, or worked), as well as locations for which you are fluent in the local language(s).
CV: Your CV should include details of your education and grades, work experience and any extracurricular activities and achievements.
Cover letter: A cover letter (1 page maximum) should include a description of a challenging situation where you were able to demonstrate your leadership skills.
Transcripts: Your office/practice preferences define which academic transcripts are required. Transcripts do not need to be in English.

Africa, Austria, Denmark, Finland, Germany, Netherlands, Norway, Sweden require academic transcripts from high school onwards.
Asia and Pacific, Belgium, Czech Republic, Hungary, Italy, Luxembourg, Poland, Russia, Spain, Switzerland require university transcripts.
For any other offices, academic transcripts are optional, but please include relevant grades in your CV.
Application Process
Apply online through the given link.