Workshops
DATE :

REGION :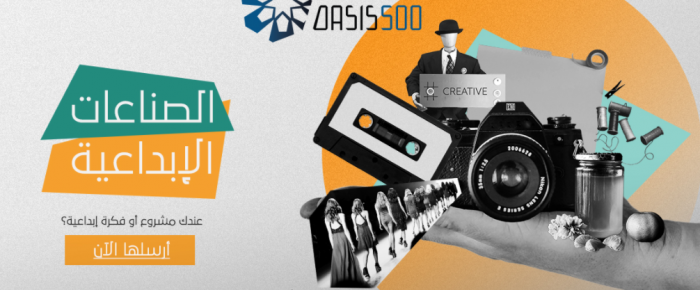 Oasis500 is Investing in Creativity – Apply Now!
Apply HERE
Description:
Oasis500, in partnership with USAID– Jordan Competitiveness Program, Fablab Irbid and Dezain is holding Business and Entrepreneurship workshops under a new series of workshops aimed towards the creative minds for its Creative Industry Fund (CI).
Join in with like-minded entrepreneurs for intensive 5 day workshop, where you will be guided through transforming current business into successful empires; by understanding how to validate a need, build a solution around it and introduce it to the market.
Furthermore, entrepreneurs will be able to leverage the know-how and challenges by meeting with industry experts through direct mentorship and group sessions. The entrepreneurs will also have the opportunity to practice – pitch their business ideas and get an invaluable initial direct feedback from a panel of experts.
After successfully completing the workshop, the entrepreneur will be able to apply to Oasis500 Creative Industry Fund for a chance to get an investment. If the entrepreneur is able to secure an investment from Oasis500, he/she will benefit from Oasis500 renowned acceleration program. This tailored program is designed to propel the growth of startups through systematic access to know-how and key connections from Oasis500 seasoned coaches and a network of mentors/industry experts.
Eligibility:
Great entrepreneurs with the right capabilities that have an innovative and established businesses for: Architecture, Design (Graphic, Fashion, Interior), Crafts, Food & Beverage, video, publishing and audio which can be further scaled and grown.
More information HERE
Application Process
Apply online through the given link.