Workshops
DATE :
06/08/2018
REGION :
United Kingdom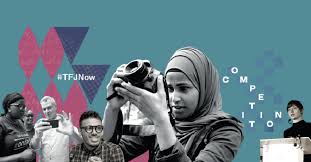 Thomas Foundation Journalism Competition and Scholarship 2018 in London
Apply here
Deadline: 1st June 2018
Description
Journalism Now is a series of online interactive courses designed and led by industry experts providing the latest in digital and multimedia skills. The global learning environment gives exclusive access to live training and mentoring sessions, run by leading journalists, and a unique knowledge-sharing platform.
Every summer, international journalists come to London to attend Thomson Foundation's digital and multimedia course. The result is a unique community that now extends to hundreds of journalists worldwide, all with cutting-edge skills in different media.
One competition winner – along with the next cohort of international journalists all looking to sharpen their multiplatform skills – will be given the opportunity to come to London and spend five weeks working with top industry mentors.
Benefits
Participation in Thomson Foundation's digital and multimedia summer course – a five-week long intensive training programme in London with a week's work experience in a UK media organisation
With a mixture of masterclasses, workshops and practical training and a week's placement at a leading UK media organisation, this is their biggest-ever competition prize with a total value of £11,000
Eligibilities
The competition is open to entrants aged 18 or over
The winner is responsible for ensuring they are able to accept the prize as set out and in accordance with these terms and conditions. In the event they are unable to do so, then Thomson Foundation reserves the right to select another winner
Only one entry per person. Entries on behalf of another person will not be accepted and joint submissions are not allowed
Thomson Foundation accepts no responsibility for entries that are delayed or incomplete or cannot be delivered or entered for any technical or other reason
The prize is subject to a successful visa application, is non-exchangeable, non-transferable and not redeemable for cash or other prizes
The winner may be required to take part in promotional activity related to the competition and shall participate in such activity on Thomson Foundation's reasonable request. The winner will consent to the use by Thomson Foundation of the winner's images, name and voice for publicity purposes (in any medium, including still photographs and videos, online, including the websites hosted by Thomson Foundation), and in marketing and promotional material
Thomson Foundation will take care of any personal information supplied to it as described in its privacy policy, and in accordance with data protection legislation. By entering the competition, you agree to the collection, retention, usage and distribution of your personal information in order to process and contact you about your competition entry, and for the purposes outlined in the above bullet point
Eligible Regions: Open for all.
For more information click
here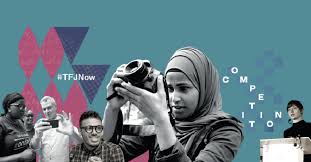 Application Process
Apply online through the given link.